Learnfly e-learning marketplace offers both self-learning courses & live virtual classes. You can signup for our marketplace with just a few clicks and access unlimited courses online.
Upon completion of each course, you shall be rewarded with an automated "Certificate of Completion" that will be delivered to your email address or you can download it from the Earned Certificates section. Certification is subject to successfully completing the course online as guided or built by the instructor.
Here is how you can get started in minutes:
Step 1: Register on the marketplace.
As a first step, sign up as a student through an easy process at our website. Once you have signed up as a student, you have created a personal account at our online learning platform. You can now simply save your login details so that you do not require to remember them and log in again easily.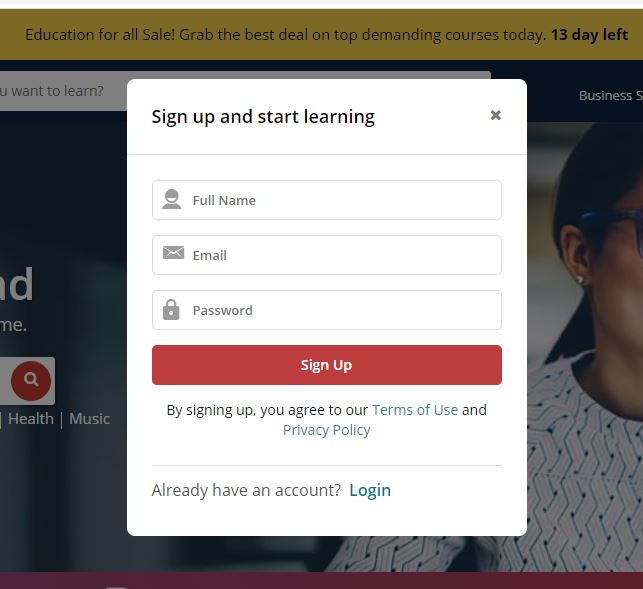 Step 2:

Signup for a subscription plan
Once you are signed in, you can now purchase a single course or buy a subscription plan by clicking on a subscribe button next to the course page. You can also visit the plans & subscription page to compare the subscription plans. If you are a team & looking to create an account for your employees, you can signup for a Team Subscription. Contact support for more help with Team Plans & setup.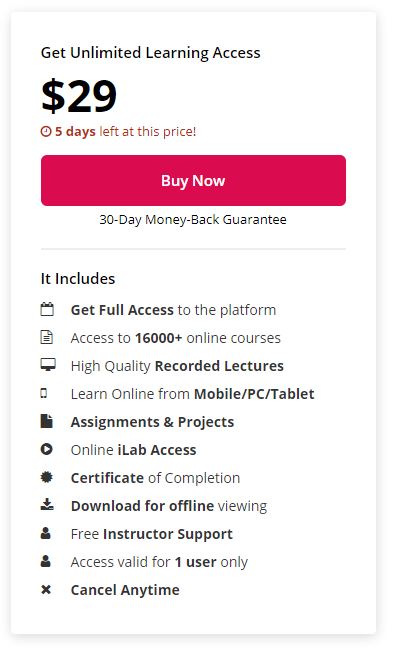 Step 3: Choose your favourite course & start Learning:
After purchasing the subscription, you can access the course from your dashboard. Access 16000+ courses from various categories such as IT & Software, Web Development, IT Security, Cloud Computing, business & entrepreneurship, health & fitness, marketing, music, office productivity & much more. Also, we add many new courses every week, therefore you get a constant supply of new courses every week with your existing subscription.
Accessing your course on a PC, Smartphone, or Tablet:
Own multiple devices and want to learn on the go? Don't Worry! You can access your course on multiple devices including a PC, Smartphone, tablet,r even on smart tv.
For PC:
Login to www.learnfly.com by using your username and password and go to Browse Library & start learning online on our platform. You must be connected to a good internet connection to access course lectures, videos, and assignments on our platform.
For Mobile/Tablet and Smart TV:
You can access the course on mobile by directly logging in to your account on www.learnfly.com or downloading an app for android or an iOS device.
*App is currently available in selected geos.